Some people take business very seriously. Don´t worry, we don´t. In fact, we laugh out loud every time we draw a new drawing, send a nice painted letter to our postman or when we are washing piles of painting palettes. It is just not easy to be serious when you are art nuts.
Artnuts are about having fun, paint it and brush it, look into it and out through it, watering, coloring, getting dirty, washing up. We are about beautiful colours and contrasts. Blue like deep sea, sunny yellow like a flower, both of them in moist soft green grass… We are about checking out the great masters and see what they can teach us. And we really might as well learn something.
But we will definitely and in first place have lots of good time!!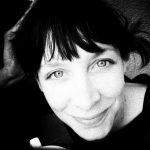 Who is Artnuts?
It's your arty kids and me, doing fun creative work!
My name is Mojca Doria Milek and I am an art teacher with 15 years of experience teaching art to children. I teach art at primary school and, to meet increasing demand, opened my own art studio for kids on Helmholtzplatz, right opposite the playground, next to a good Eisdiele and between a lovely coffee shop and a tempting toy store Ratzekatz. I have a passion for beautiful illustrated children books and comics and always bring my current favorites to the studio to share with the kids. I am also a mother of two girls, Nana, 13 and Pina, 11.
What happens during a workshop?
The classes, especially Minis and Midis, are focused on developing fine motor skills using 2D and 3D artistic activities like cutting, beading, yarn-wrapping, string-tying, assembling small pieces or decorating small objects. During workshops children are triggered to experiment with many different materials and techniques such as ink painting, assemblage, collage, printing, plaster sculpturing, clay, water colours. We also use A LOT of so called trash. I surely am a big trash collector. Ask my family!
We regularly study the lives and works of renowned artists. Children are introduced to artists such as Jean Dubuffet, Yayoi Kusama, Louise Bourgeois. We observe their work, start a dialogue and create pieces based upon kids' impressions of these artists' works.
The workshops are in English and German, a bit of both and a lot of unverbal creativity. I lived in Germany for 12 years, my German is not perfect but most of the days I get by well.
What will your child learn?
Throughout our work children learn to express themselves creatively, find their own voice and learn to appreciate all types of beauty.
We work in small groups where children learn to respect each other and each others' space, to understand various points of view and also to prepare and clean up their working space. Children are often asked to leave their work for a minute, walk around and see what others are doing, then come back to their work again, with a little distance this time. I find this important for them to learn to observe, have an opinion and self-evaluate their work. This is how they see their "mistakes" and learn that they can fix just about anything.
Can my child take his/her art home?
YES YES YES! Children love to show their work to their parents, they love to share their creations and thus I encourage them to do so. I think a big general truth is: children are very giving and they love to make things for others. This is how and what they are and I wouldn't like to have anything to do with taking a part of this away!
Can kids take a break during the workshop?
We always make a break during the 2-hours workshops so kids can have a snack and a drink (I ask you to provide your kids with it). There is no break during Mini workshops.
What is the dress code? Can children change at the studio?
Kids can dress any clothes as long as you and they don't mind getting irreparably dirty – and they will get dirty. There are aprons at the studio but experience shows that children are not keen on changing so whatever they wear when coming at the studio is most likely what they'll wear when they do their art. With this in mind, please discuss the issue with your child and make a wise clothing decision before coming.
What happens if my child misses a class?
I  always offer replacement sessions if for any reason I am not able to give a class.  However I do my best to find a replacement spot also for sessions that children miss because they have other obligations, but still this depends on availability and therefore can not be guaranteed. In this case the class is considered forfeited. Classes missed cannot be replaced by a class during the next semester.
Do I use dangerous chemicals?
For Midi and Maxi classes I use acrylics in combination with other colours. Those are considered harmless as long as they are not ingested.
Art supplies
All art supplies are included in the cost of the class and provided for as long as not stated differently. Each child gets a sketchbook that stays at the studio.
What to bring along to the 2 hour long class
Bottle of water, snack.
ÜBER MICH
Manche Leute nehmen Beschäftigung sehr ernst. Mach dir keine Sorgen, wir nicht. Tatsächlich lachen wir jedes Mal, wenn wir eine neue Zeichnung zeichnen, einen schönen gemalten Brief an unseren Postboten schicken oder wenn wir Stapel von Malpaletten waschen. Es ist einfach nicht leicht ernst zu sein, wenn man an Kunst verrückt ist.
Bei Artnuts geht es darum, Spaß zu haben, zu malen und zu pinseln, hinein und hinein zu schauen, zu wässern, zu malen, zu färben, schmutzig zu werden, abzuwaschen. Wir lieben schöne Farben und Kontraste. Blau wie tiefes Meer, sonnig gelb wie die Blume, beide in herrlich weichem, grünem Gras … Wir sehen uns die großen Meister an und sehen, was sie uns lehren können. Und wir könnten wirklich auch etwas lernen.
Aber wir werden definitiv und in erster Linie viel Spaß dabei haben !!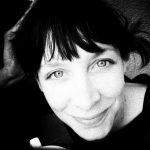 Wer sind die Artnuts?
Es sind Ihre künstlerischen Kinder und ich, wenn wir kreativen Spaß haben.
Mein Name ist Mojca Milek und ich bin Kunstehrerin mit 15-jähriger Erfahrung im Kinderunterricht. Ich unterrichte Kunst in der Vorschulklasse an der Berlin Metropolitan School. Aufgrund des steigenden Interesses habe ich ein eigenes Kunstatelier für Kinder auf dem Helmholzplatz eingerichtet, genau gegenüber dem fabelhaften Spielplatz und dem tollen Eisladen und Café! Ich bin ganz verrückt nach schön illustrierten Kinderbüchern und Comics und bringe zur Klasse immer die, die mich gerade am meisten beeindrucken, damit wir sie uns im Artnuts Studio gemeinsam mit den Kindern anschauen. Ich bin auch Mutter von zwei Mädchen, Nana (13) und Pina (11).
Was passiert im Workshop?
Die Workshops fokussieren sich auf die Entfaltung der Feinmotorik durch Kunstaktivitäten in 2D und 3D, wie Schneiden, Perlen auffädeln, Garn aufwickeln, Schnüre binden, Zusammenfügen oder Dekorieren von Kleinteilen, usw. In den Workshops werden die Kinder angeregt, mit vielen verschiedenen Materialien und Kunsttechniken zu experimentieren, wie z.B. der Tuschmalerei, Assemblage, Collage, Druck, Gips, Ton, Wasserfarben. Wir verwenden auch SEHR VIEL vom so genannten "Müll". Ich bin wirklich eine große Müllsammlerin. Sie können meine Familie fragen!
Wir lernen im Kurs auch oft was über das Leben und Werk von berühmten Künstlern. Den Kindern werden Künstler wie z. B. Jean Dubuffet, Yayoi Kusama, Louise Bourgeois vorgestellt. Wir sehen uns ihre Werke an, sprechen über sie und machen uns dann dran, mit dieser Inspiration eigene Werke zu kreieren.
Die Workshops verlaufen in Englisch und Deutsch, ein bisschen von beidem und mit viel nonverbaler Kreativität. Ich lebe seit 12 Jahren in Deutschland, mein Deutsch ist nicht perfekt, aber in den meisten Tagen komme ich ganz gut mit ihm durch.
Was werden eure Kinder lernen?
Durch unser Schaffen lernen die Kinder, sich kreativ auszudrücken, finden ihre eigene Stimme und lernen alle Arten der Schönheit zu schätzen.
Wir arbeiten in kleinen Gruppen, in denen die Kinder lernen, einander und den persönlichen Raum zu achten, verschiedene Ansichten zu verstehen, wie auch das Zubereiten und Aufräumen ihres Arbeitsplatzes. Die Kinder werden mehrmals gebeten, für eine Minute ihr Werk zu verlassen, um einen Rundgang zu machen und sich anzusehen, was die anderen machen und dann zu ihrem Werk zurückzukommen und mit ein bisschen Distanz weiterzumachen. Ich finde, es ist für sie wichtig, dass sie so lernen, zu beobachten, eine eigene Meinung zu entwickeln und ihr Werk selbst einschätzen zu können. Auf diese Weise können sie auch ihre "Fehler" sehen und lernen, dass sie jederzeit noch alles gut machen können.
Können meine Kinder ihre Kreationen nach Hause nehmen?
JA JA JA! Kinder lieben es, ihre Kunstwerke den Eltern zu zeigen, sie lieben es, ihre Kreationen zu teilen und wir ermutigen sie auch dazu. Trotz einiger anderer pädagogischer Ansätze in unserer vielfältig bunten Welt, denke ich, dass es generell stimmt: die Kinder wollen viel geben und sie lieben es, für andere etwas zu erschaffen! So sind sie und das sind sie und natürlich würde ich ihnen nicht gerne was wegnehmen!
Können sich die Kinder auch eine Pause während des Workshops nehmen?
Während des 2-stündigen Workshops machen wir immer eine Pause, um etwas zu essen und zu trinken (bitte den Kindern eine Mahlzeit und eine Trinkflasche mitgeben). In den Mini-Workshops gibt es keine Pause.
Was ist der Dress Code? Sollten sich die Kinder in Werkstatt umziehen?
Die Kinder sollten solche Kleider tragen, bei denen es ihnen egal ist, falls sie sich für immer beschmutzen – und sie werden sich beschmutzen. Im Studio gibt es zwar Schürzen, aber aus Erfahrung kann ich sagen, dass die meisten Kinder sie sich nicht umbinden wollen, also fast sicher werden sie beim Kurs die Kleidung tragen, in der sie gekommen sind. In Anbetracht dessen sollten Sie bitte mit ihrem Kind die Kleiderwahl besprechen und etwas aussuchen, bei dem kein Schaden aufkommt.
Was passiert, wenn mein Kind bei der Klasse fehlt?
Ich biete immer Ersatzstunden an, wenn ich aus irgendeinem Grund keine Klasse geben kann.
Ich tue auch mein Bestes, um einen Ersatz für die Stunden zu finden, bei denen das Kind fehlen musste, aber das hängt von der Verfügbarkeit ab und ist nur im selben Semester möglich, deshalb kann das nicht immer garantiert werden. Versäumte Klassen können nicht im nächsten Semester nachgeholt werden.
Verwenden wir gefährliche Chemikalien?
Bei Midi und Maxi Klassen verwenden wir Acrylfarben in Kombination mit anderen Farben. Sie gelten als harmlos, solange sie nicht gesessen oder getrunken werden.
Kunstmaterial
Das ganze Kunstmaterial ist, soweit nicht anders angegeben, in den Kosten der Klasse inbegriffen. Jedes Kind erhält ein Skizzenbuch, das im Studio bleibt. Manchmal gebe ich den Kindern die Aufgabe etwas Spaßiges zu Hause zu schaffen und sie können ihr Skizzenbuch mitnehmen, aber es sollte dann ins Studio gebracht werden, weil wir es regelmäßig benutzen.
Was sollte man zum 2-Stunden Kurs mitbringen?
Trinkflasche mit Wasser, Mahlzeit.